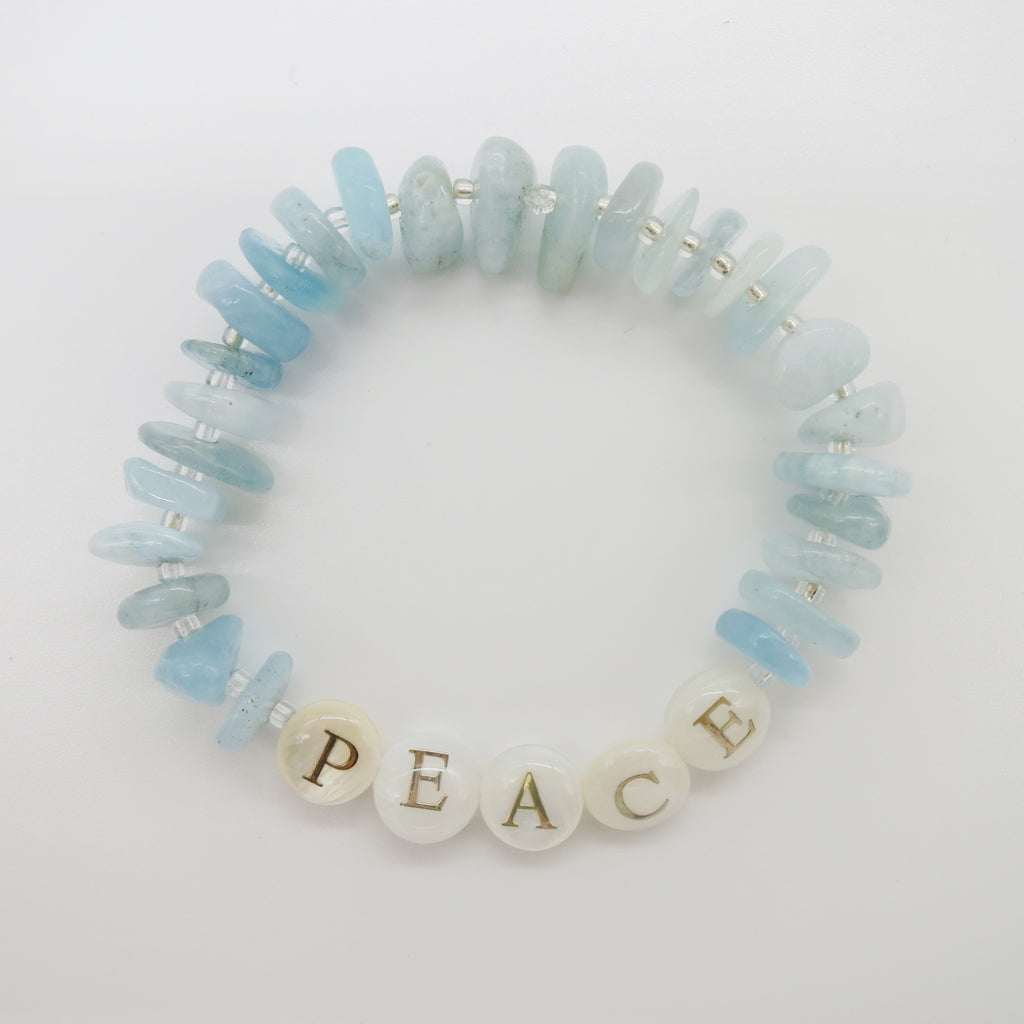 AQUAMARINE CRYSTAL BRACELET
A stone of manifestation. This water-like crystal washes away anxiety and fear, leaving room for peace and tranquility in their absence. Aquamarine is a great stone for those who are emotionally sensitive, if you are drawn to this stone it indicates you are in need of some down time and serenity.
This piece is made of mother of pearl letters around a strand of precious stones for healing properties. It can be stacked with the rest of our crystal healing bracelets.
All of our pieces are handmade. To ensure the energy of the crystals is ready for you, we cleanse them with Palo Santo.
Please note that every stone is unique and colours and sizes can vary from piece to piece.
---
More from this collection