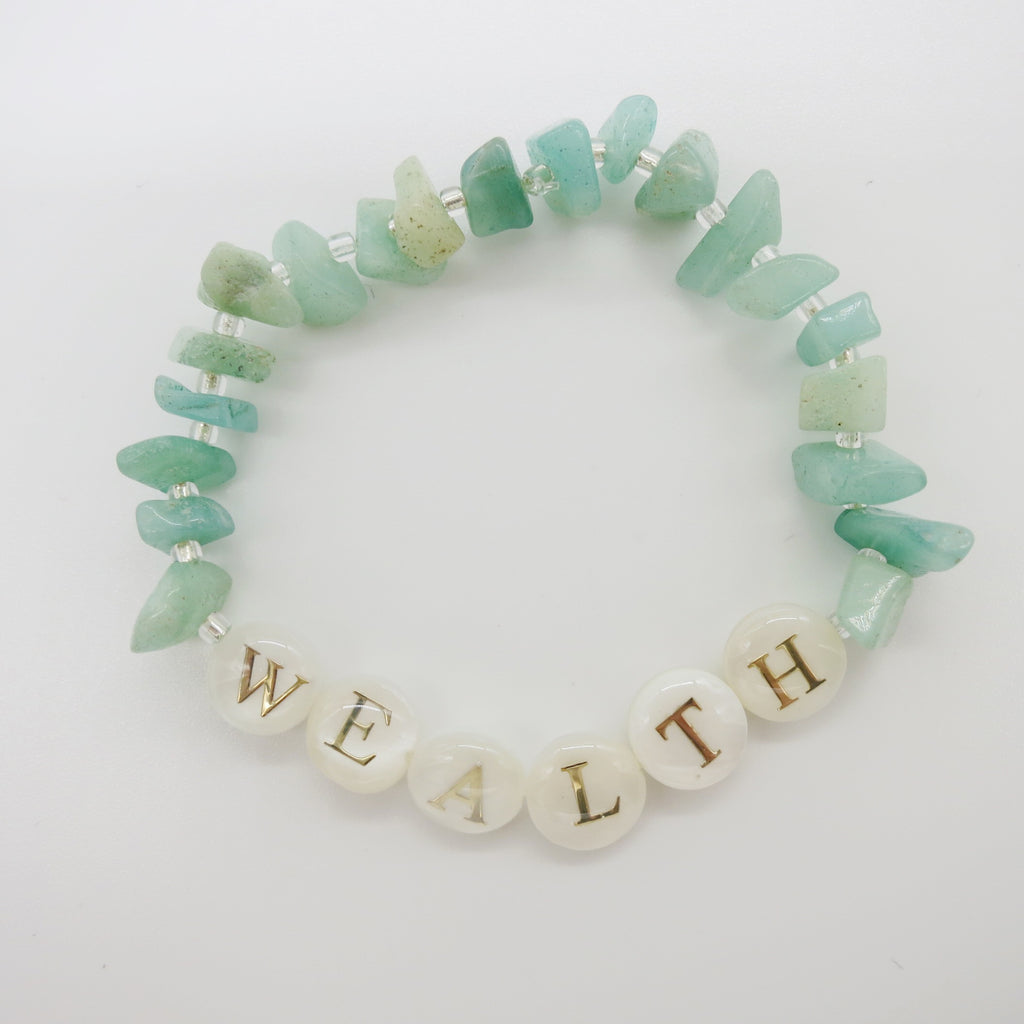 AVENTURINE CRYSTAL BRACELET
It enhances relationship and gives you abundance, it dissolves negative emotions and thoughts and brings in a sense of well-being and emotional calm.
This piece is made of mother of pearl letters around a strand of precious stones for healing properties. It can be stacked with the rest of our crystal healing bracelets.
All of our pieces are handmade. To ensure the energy of the crystals is ready for you, we cleanse them with Palo Santo.
Please note that every stone is unique and colours and sizes can vary from piece to piece.
---
More from this collection