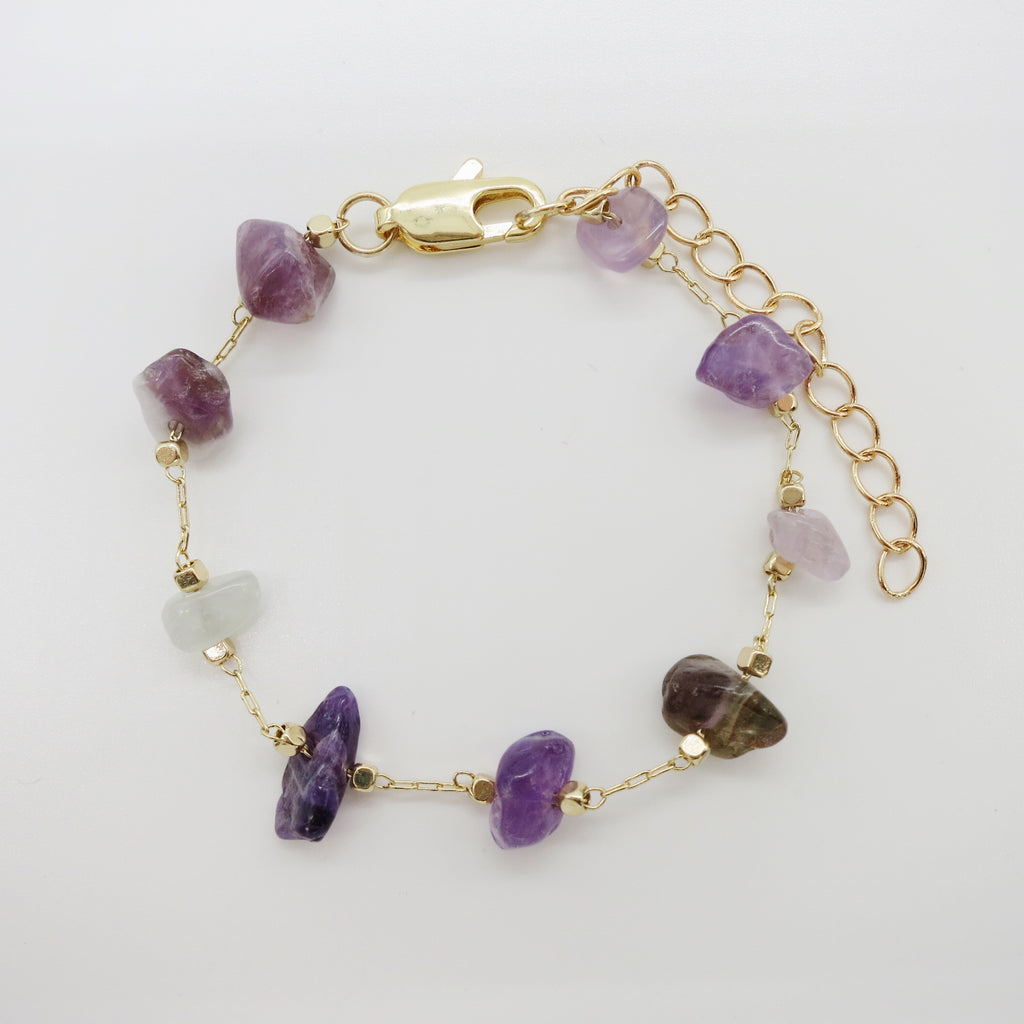 AMETHYST CRYSTAL CHAIN BRACELET [PREORDER]
Amethyst - A powerful stone that connects to your higher self with a high spiritual vibration. It helps with insomnia and to ward off nightmares, has a strong cleansing and healing powers.
This piece is great for layering and is crafted from 24k gold plated chain and comes with a complimentary extension hook.
All of our pieces are handmade. To ensure the energy of the crystals is ready for you, we cleanse them with Palo Santo.
Please note that every stone is unique and colours and sizes can vary from piece to piece.
---
More from this collection